WTF??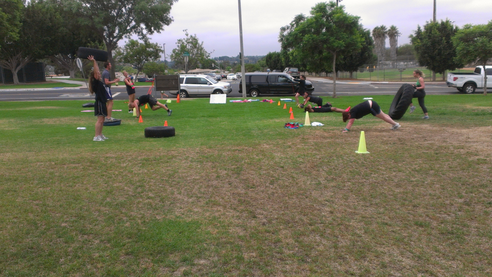 WTF group fitness is a fantastic way to stay motivated and really allows you to experience the luxury of personal training without the hefty price. Our emphasis at Work That Figure is about creating a healthy and friendly community. We like to get to know our athletes in order to create a sense of accountability. We motivate each other through heightened levels of workouts. Expect your trainer to push your to your full capability. We want to see you meet and break your goals! We want our athletes to succeed in their personal goals and will stay after you to keep up the hard work. You'll be surprised at the friendships you form while gritting through a series of Bear Crawls. The bonds that are created over sweat & a challenging workout will keep you excited and wanting to come back for more. The Hardest thing about exercise is to start doing it, once you are exercising or a regular, the hardest thing is to stop.


---
Trainer Bio...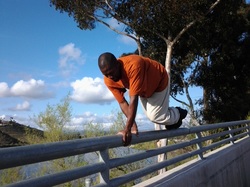 Chris has been into fitness and sports ever since he was a little boy. Everyone called him the boy that could run forever. He started designing his own Cross Country & Track workouts with his Blk/Lab dog when he was about 14 years old and has loved fitness and working out ever since. He played many sports growing up including Volleyball, Swimming, Baseball, and Basketball. He loves all activities and currently participates in Martial Arts, Running, and Hiking whenever possible.

Chris is a native San Diego resident that has spent his life marveling at the beauty that surrounds us on a daily basis. As a life long outdoor enthusiast, he has always wanted to give back and teach others what he has learned throughout life about staying fit. When the opportunity arose to partake in an outdoor exercise Boot Camp back in 2008, he parachuted into the idea. Since he already had a training background, he was quickly taken under the wing of two of the best trainers in San Diego. This is where a new fitness journey began, building strength, confidence and an overwhelming feeling of wellness. Wanting to pass these positive attributes on to others, he became certified as a Group Fitness Instructor through AFAA.
---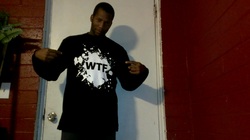 I enjoy being outdoors. My passion is helping others get back in shape and making a difference in their lives. If it wasn't for fitness, I'm not sure where I'd be. With a pinched nerve (Sciatica), I have found that exercise and stretching helped release the tension on the nerve. It kept me from being depressed and handicapped. I urge that everyone start working out. Its a never ending journey.

What kind of trainer am I, well there are many kinds of trainers out there. I believe that it is important to find a trainer that has followed their passion in becoming a trainer. What I mean is there are a lot of trainers that are out of shape and they have all the knowledge in the world but they are not applying it to their life. So they may be able to demonstrate an exercise but the energy level and commitment they will have for their client is going to be less than that of a trainer who is fit and physically active. The energy of a person who is doing what they love is so much greater than someone that is just going through the motions and this energy is part of a packaged deal. It helps you stay motivated and focused on your goals. The best trainers are doing it to help others around them. We know through helping out another, they are truly helping themselves. That's the kind of trainer I am.

Qualifications


Group Fitness Instructor - AFAA....... Assistant Girls Cross Country Coach 96-97....... Head Cross Country Coach 98.......

Best 3 mile 16:17....... Best mile 4:35....... Best 800m 1:54....... Best .25 mile .51sec....... Best 200m .23sec

Old waist size 36"....... New waist size 31"-------Previous weight 200 lbs....... New Weight 165 lbs
---