Frequently Asked Questions

Q: What is this WTF??
A: WTF is a outdoor fitness bootcamp in multiple park locations around San Diego, Its an awesome, intense, fun boot camp, in a group setting outdoors, designed to burn up to 1000+ calories in 1hr. Every workout will be different from the last.

Q: Is there a refund policy??
A: If you are unable to attend camp due to circumstances out of your control, we can offer you a refund if you notify us prior to your session start date. However we will charge a $40.00 cancellation fee. If we are notified after your session begins, we can only give you a credit towards another boot camp. This credit is non-transferable. Credit is not given toward private fitness training.

Q: Do you offer personal training??
A: Yes we do offer personal training. Price $$ is negotiable(not pocket breaker). Please contact WTF regarding prices, hours, and locations.

Q: Do you offer any weekend fitness sessions??
A: We do offer a Sunday 8 am class that is located in Allied Gardens.

Q: Is there a discount for referrals or groups??
A: Yes, for every referral that joins and becomes a regular client, you will receive 50% discount off the regular price on your next month. Example: 5 referrals that join WTF means 5 months at half price. We also offer group discounts for Wedding parties or Corporations. Can not be combined with other deals, or online specials.

Q: Are there any Free Trials??
A: Yes, we offer 2 FREE Trial sessions. Free trials must be completed within 2 weeks. This is for NEW clients only. Can not be combined with any online deals or discounts. Preregistration before a deal is not considered a new client. Online deals or discounts do NOT receive a free class.

Q: Do you take measurement to track my progress??
A: We try and set up a goal assessment with you either before
your trial or shortly after it has started. This is free to all members. Non-members pay $5

Q: I have children, do you offer Childcare??
A: Sorry, we do not offer Childcare. You are allowed to bring your children. Sometimes I bring my children along. However, in all of our locations, we are right next to the playground. So your children may play and work their mini figures.

Q: What types of exercises are included in the program??
A: All exercises are outdoors consisting of core conditioning, functional training, various cardio exercises, muscular strength, jumping rope, circuit training, hiking, cardio kickboxing, surprises and more!

Q: Can I make a payment on your site??
A: Not at this moment, all payments or transactions will be made in person. This insures that everything is done correctly and all pro-rated discounts are given accordingly.

Q: How soon will I see results??
A: Performance improvement can take place in as little as three days. "Visual Improvement" can take from one to four weeks depending on your effort level. Remember, everyone is different! You may not see the exact same results as the person next to you, so focus on your individual results and goals.

Q: I have an injury, can I still work out??
A: Please make sure all injuries or medical situations are cleared with your doctor with a note. If cleared, the exercises can and will be modified for you so that you can still participate with the rest of the group at the best of your ability.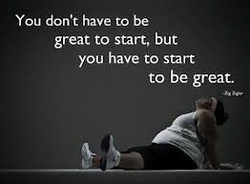 Bottom line- Attendance alone does not guarantee you will loose weight.You need to a get a good nutrition plan or begin to eat healthier. Attend as many workouts as you can and push your body to the limit. If you challenge yourself, and bring a positive mental attitude, you will be put in the best position to loose weight, and improve your fitness & health. We want to see that you are having fun and are bringing positive energy to the group. Complainers, whiners, and negative attitudes are not welcome. Take a quarter and call someone who cares.
---
If you have any questions or concerns please
feel free to contact me CHRIS TILLER at 619-867-9792 cell# or by email
wtf@workthatfigure.com